This press release came in from our friends at Redrock.
---
---
Hollywood, CA – On Monday March 1, Jay Leno came back to The Tonight Show after much media attention. The show has some new elements including the New Credit Open Sequence, photographed by DP Vasco Nunes using Redrock cinema accessories and the Canon EOS 7D Digital SLR camera.
With very little time to turn around a complete show package, Director Pete Conlon and Tech Director Brian Yarnell of Wut It Is decided to go with a primarily live-action piece that depended less on their fancier post techniques  and more on in-camera-magic, the kind of magic that can only be captured by a talented cinematographer. There was a need for a small, low profile, shooting strategy taking place inside of real open venues, restaurants, and exterior spaces, while augmenting natural light for strong visual frames. Shooting with a Canon DSLR camera was a natural fit.
---
---
"(Director) Pete Conlon wanted an imperfect, spontaneous and present feel to the footage," said Vasco Nunes, Director of Photography for the shoot. "We used a combination of Canon EOS 7D cameras on Redrock support rigs to capture the energy of Los Angeles and the City's night life without competing too much with the spaces we were entering. The camera and rig were perfect for the shoot."
The production team relied on key features of these rigs: small compact rigs that are lightweight and ultra-mobile, extreme low light capabilities for capturing natural light, and a complement of equally small and unobtrusive accessories to keep production costs down and production values high.

"Canon video-capable DSLRs are fantastic, but lack the form factor that today's professional cinematographers are accustomed to, especially for extended shoots," said James Hurd, Chief Revolutionary for Redrock Micro. "The excellent work by Vasco Nunes on The Tonight Show opening clearly demonstrates the combination of Redrock cinema accessories and Canon DSLR Cameras can deliver the highest level of production at a fraction of the traditional cost."
The Tonight Show opening was produced by Wut It Is and Mirror Films, and was photographed over a 3 day period in Los Angeles. In addition to Redrock accessories and the Canon EOS 7D camera, the team also used Nunes' own custom bike mount rigs and handheld accessories, along with Dedolights, LitePanels LED lighting, and Marshall monitors to round out the critical accessories.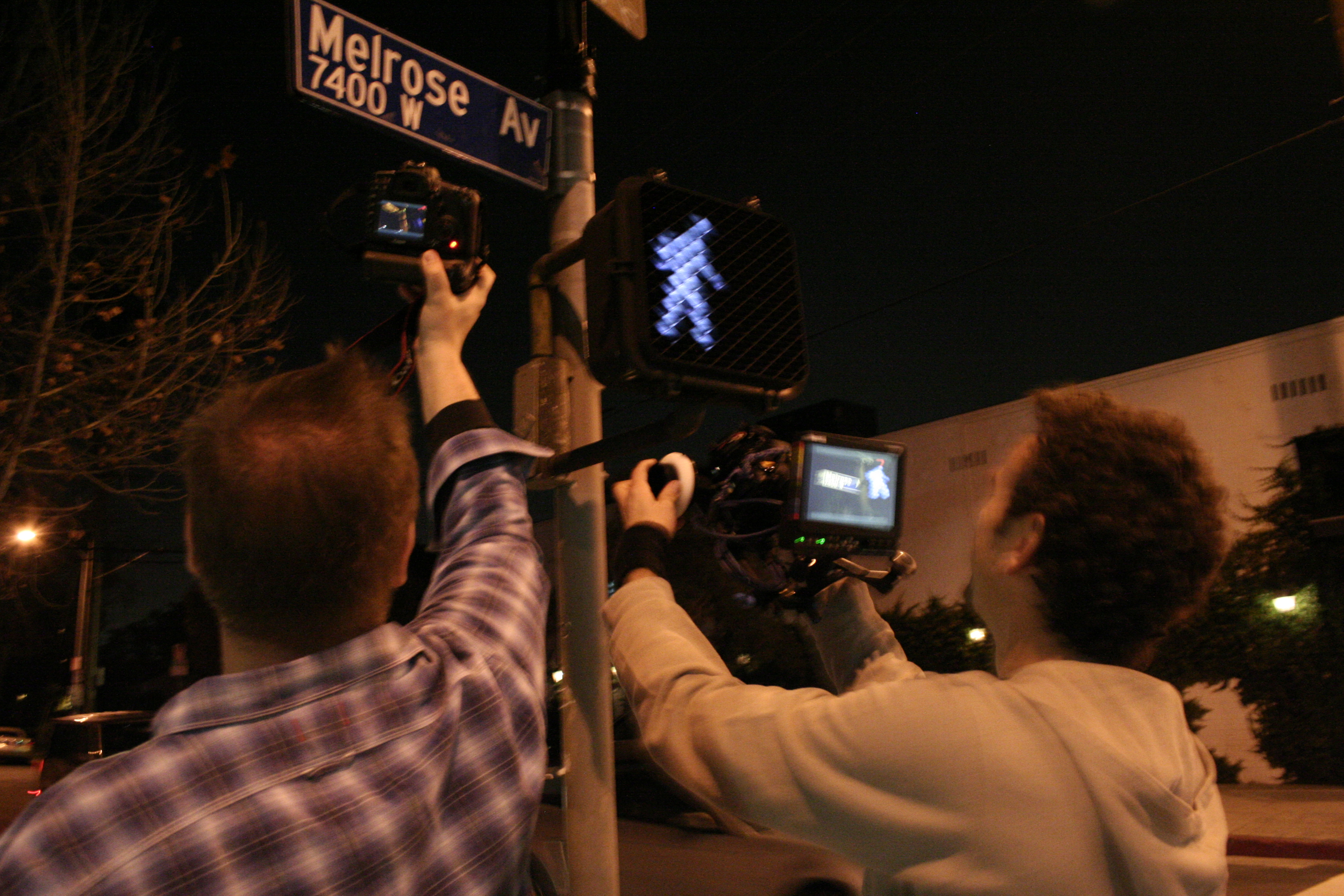 About Redrock Micro
Redrock Microsystems designs and delivers high quality cinema accessories for digital filmmakers at revolutionary prices. Redrock Micro's products are designed to enhance DV, HD and video DSLR cameras including Panasonic, Sony, Canon, and JVC for true cinema-style shooting. Redrock's award-winning products include the M2 Encore cinema lens adapter, video DSLR support rigs and accessories, and cinema add-ons for video cameras including Red One from Red Digital Cinema. Through a unique business approach of direct-to-customer and build-to-order, Redrock delivers the quality and features of premium solutions at a fraction of the price. This approach is ideal for independent filmmakers, owners/operators, film educators and students, and budget-conscious moviemakers. Redrock Micro has offices in Dallas, Texas, and Hollywood, California. Redrock Micro can be reached at [email protected] and www.redrockmicro.com.
(Photo credit: snap from the redrock PR)
---
---